About Krys Blackwood and this website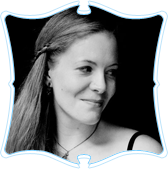 How does one become a User Experience Evangelist?
I started my career as a hardware technician, building computers and repairing IBM point-of-sale equipment. Quickly, I evolved to internet tech support, and while supporting customers on the phone I found myself designing websites.
Seventeen years ago, I migrated to a professional web design role, and as I was creating brochureware and commerce sites for our customers, I found myself obsessed with ease of use, learnability and consistency.
The rest is history.
I live in the San Francisco Bay area. My hobbies include ballroom dance, rock climbing, photography, costume design and archery. I am currently writing a non-fiction book, which takes up much of my spare time.
This site was designed in Adobe Photoshop in Sept 2013.
All of the artwork on this site is original vector art, some of which was hand-drawn before converting.
The site is responsive with breakpoints ranging from 1200px all the way down to 300px. I may improve the responsiveness by implementing a framework later, when I convert the site to use Sass/Compass.
HTML and CSS were hand coded using a text editor called TextMate on a MacBook Pro. I like Macs slightly better than PCs for work purposes. I use Ubuntu at home.

It was tested in Firefox and Internet Explorer for Windows, and Firefox and Chrome for Mac.
This site has also been tested for readability and findability with a colorblind user.

The Mythical User uses Wordpress behind the scenes.
The custom Swankster theme is built on the underscores framework.

I have been working with computers since 1985, when I started programming in Basic on a Commodore 64.
I have been doing website and user interface design professionally since 1996.

This site was printed on recycled electrons using 100% post-consumer concepts.
No animals were harmed in the making of this site.